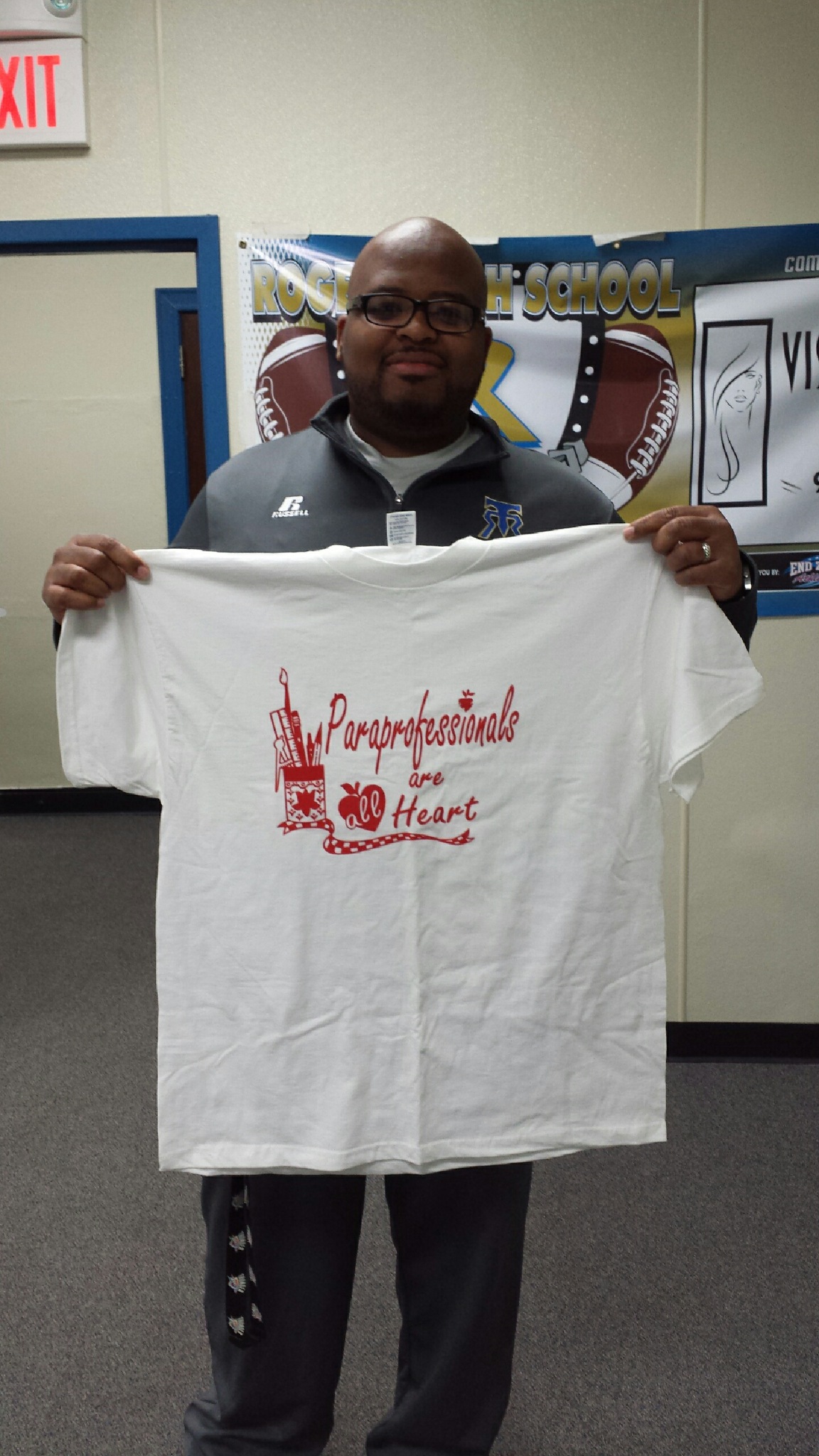 "Burkhalter has worked at Will Rogers for four years and in TPS for nine. Also serving as the Rogers High School football coach, he is known for doing whatever it takes to inspire students to succeed. Burkhalter holds an engineering degree, which he frequently puts to use helping students struggling in math and science. Students, parents and others in the Rogers community have a deep regard for him and often seek him out for advice. Burkhalter is often aware of conflicts between students, and is able to defuse situations before problems arise. His love of his work is evident in the joy and professionalism he displays while performing his duties."
Congratulations, Coach Burkhalter! Your support and dedication to your union, our students, and the TPS community is an inspiration to all of us!
The winners will be announced at the annual employee banquet on April 30, 2015. Congratulations to all of our talented finalists!
For more details, check out the full news story on the TPS website: http://bit.ly/1L3Mqpt